Over 50 Dating Advice: How to Join the Dating Scene Again
Dating over 50 is an exciting and intriguing journey because nowadays more and more senior citizens have become single due to the high divorce rate in western countries. Now I'd like to talk about how to join the dating scene again as senior singles looking for love.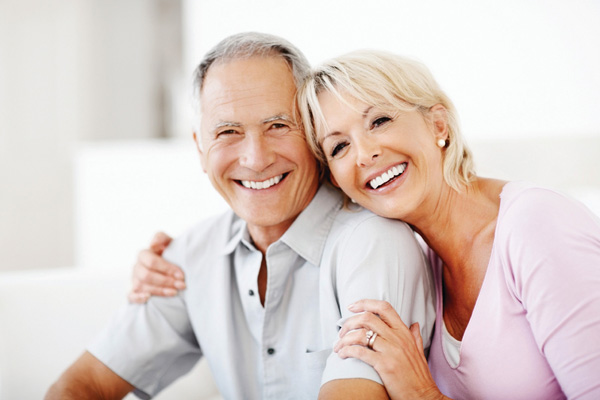 Have a strategic plan for your love life. Most people have plans for their career and wealth, but not everyone is aware of the fact that having a plan for their love life is also paramount. Traditionally, people didn't get divorced easily, so of course individuals didn't need to have plans for their love life in their golden years. But these days a growing number of senior daters are joining the dating scene again because of the divorce rate; as a result, people would be well-advised to create plans for their dating lives now. For instance, you can set a goal for yourself, i.e. doing two activities that include other people every week and talking to two new people every day. In this way, your consistent effort will transform your love life sooner or later. Of course, there is a difference between making an effort and making an intelligent effort. If you go to the gym, you are making an effort because you are doing a good activity. However, making an intelligent effort in this case would be joining a group class in the gym (e.g. Yoga) so that you can meet other people in the gym easily. In other words, doing the social version of your existing activity is going to help you meet other senior singles.
Joining a senior dating site will save you a lot of time. Time is your most precious asset because you can always get your money back, but you can't get your time back. Therefore, creating a dating profile on a senior dating website is the fast-track to success in your love life in this day and age. A bonus tip is to initiate a phone conversation with someone that you've met online as quickly as possible so that you can filter these people fast. Don't chat with someone on the Internet for a few weeks and then only to find out that person isn't the right person for you. Also, when you decide to meet someone from a senior dating site, you should meet them in a public place for safety reasons. Thus, you can go to a coffee shop or a restaurant for the first date where there are many other people around you. Apart from that, before you go out for the first date with a senior dater that you've met online, you should tell your friends or family your whereabouts, so that if something goes wrong, they can help you.
Identify where your ideal partner is, and you should be there, too! Now please think about your answers to these two questions: 1) What would your ideal partner do on a Saturday night? 2) Where would your ideal partner be on a Sunday morning? If you are looking for a well-educated partner, chances are this person is probably having drinks in an upscale jazz bar for some tasteful music. And he/she probably goes to the gallery on a Sunday morning. Hence, you should go to an upscale jazz bar and the gallery as well if you want to meet that special person. In this way, you will be able to meet senior singles easily in real life, no matter you decide to join a free senior dating website or not.
These three strategies are all about over 50 dating. If you haven't tried any of them yet, you'd better try at least one of them this week.