5 Unexpected Truths about Over 50 Dating
Over 50 dating is an exciting journey, yet many senior singles haven't been in the dating scene for a long time, because they were married for a few decades and then got divorced recently. Therefore, we have spoken to dating coach Judy Seashell who would like to share her understanding of senior dating with us.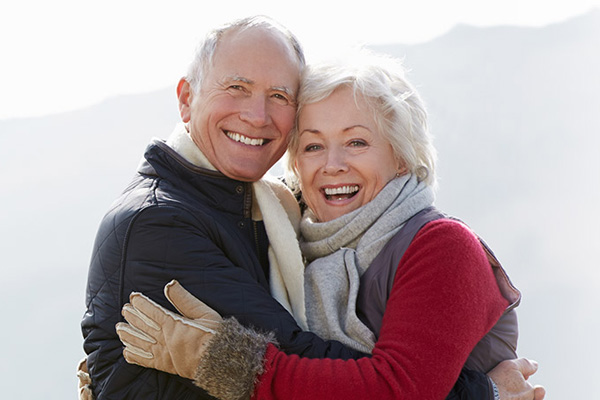 Question 1: Speaking of dating over 50, is it easier for men or women?
It's definitely easier for men because statistics show that there are many more single women than single men after 50 years of age. That's because women's longevity is usually longer than men's longevity. Another reason is men who are over 50 can easily marry younger women.
Question 2: How do senior singles find dates these days?
Senior singles looking for love meet new people in two ways. First of all, they join activities such as salsa dance classes, book clubs, etc. Secondly, they use senior dating sites and apps. Yes, that means they can find dates offline and online nowadays.
Question 3: What is the success rate of senior dating apps and sites?
Actually, the success rate of senior dating websites and apps is much higher than the success rate of other dating platforms. Of course, different senior dating products perform differently and bring different results. But in general, dating sites for senior singles usually have a much higher success rate than a mainstream dating site for younger people. Because most single women and men in their golden years have had sufficient experiences in life, they understand love and relationships much better. That's why the success rate on dating sites for seniors is higher. In contrast, when you look at Tinder or Bumble, yes, there are many more instant matches on these big apps, but what's the percentage of people who actually found true love on these platforms?
Question 4: Why do you think dating is important for seniors?
No matter you are 20 or 90, you have the right to live your life as you wish and enjoy a beautiful love life. Most senior daters' children are adults already, so now these senior daters have time and energy to look after themselves and live their lives on their terms. We should respect their right to find love again, so over 50 dating is very important.
Question 5: Are there any concerns for senior daters looking for love in today's day and age?
Yes, there are quite a few concerns. The first concern is personal finances. As most people over 50 years of age have accumulated a significant amount of wealth already, they don't want to deal with a legal dispute when they break up with their partners. That's why the No. 1 concern is money. Fortunately, there are several solutions such as signing a pre-nup and re-writing someone's Will with the help of a lawyer. Another concern is the disapproval of adult children. This may sound strange, but many senior people break up with their new partners simply because their adult children don't like their new partners. Well, perhaps many people over 50 understand that their adult children just want to protect them. Last but not least, many people use dating sites for seniors; however, it's not easy to find someone that you can trust on the Internet - there are some scammer and spammers on various dating sites these days. But of course, if you take your time to filter people that you've met online, you can find someone suitable.
Judy Seashell has also told us that joining an online dating website for seniors is just like making passive income - these sites automatically sends potential matches to you. By contrast, meeting people in real life is just like making earned income - you have to use your own time to do it and then hopefully you'll meet someone suitable. The recommendation is you would be well-advised to meet people offline and online, thereby making over 50 dating more efficient, effective and enjoyable.