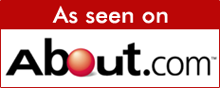 Why Join Our Site?
Free to join
Live senior counselor
Senior date ideas (10k+)
Live support
Latest activity
Email & Wink
Search verified members
Verification & Highlighting
Free $100 verification package
Meet local singles
Fashion show
Forum & Blog
News & Videos
Greeting cards
Successful dating advice & safety tips (1,100+)
And more...
Secured Site

Join For FREE!
It's FREE to try out Over50Date.com and find senior singles and baby boomer singles. There is no obligation to stay and you can cancel at any time, no questions asked. We do not disclose, sell or rent any personally identifiable information to any third party organizations.