The Differences between Older Men and Women Who Date Online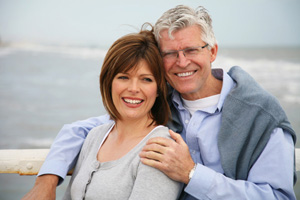 When it comes to dating over the age of 50, there are more and more people in this age group who are finding love at this stage in their lives. Given the fact that people are living longer today, then it should come as no surprise that there are over 50 dating sites that have became quite popular. Senior dating sites have arisen on the internet to address a need that has been long standing in the population and now those who are over 50 can find love again.
Interestingly enough, there are clear differences between men and women when it comes to the reasons why they date online. In fact, these differences are really not all that different than when they were younger, although there have been some attitude changes over the years.
How Older Men Choose to Date Online
While there are a number of reasons why men over 50 choose to date online, what helps set them apart from women is the methods that they use in selecting the one that they want to date. Older men tend to cast a pretty wide net and contact or "wink" far more often than their female counterparts. Basically, the men tend to simply choose as many women as they find attractive much like a kid going to a candy store with a pocket full of money.
Of course, in some ways this is not all that different from when men were younger in searching for a girl to date. While the times may have changed, the basic approach that older men use has certainly stayed the same over the years. It generally starts with a man finding a woman cute and just going from there. So, even if it doesn't work out, there is always another line that they have cast to catch another one.
How Older Women Choose to Date Online
Women on the other hand use a significantly different approach in their technique on senior dating sites. The women tend to be far more careful and will consider their choices very carefully in terms of looking at the profile of men they find interesting. This more careful approach is rather indicative of most women who are searching for someone that best fits their personality and needs.
This is arguably because women have a far better understanding of how sex will play into relationships as even older men may view sex in a different context. For men, becoming friends with a woman is considered the death knell when it comes to having sex or expanding the relationship. However, women view friendship as a vital component when it comes to sexual relationships which is why once you have become best friends, the sex actually becomes a lot better.
Over 50 dating sites are becoming more popular by the day. It is actually something to behold that more people over the age of 50 are finding love again thanks to senior dating sites that cater to their particular needs.